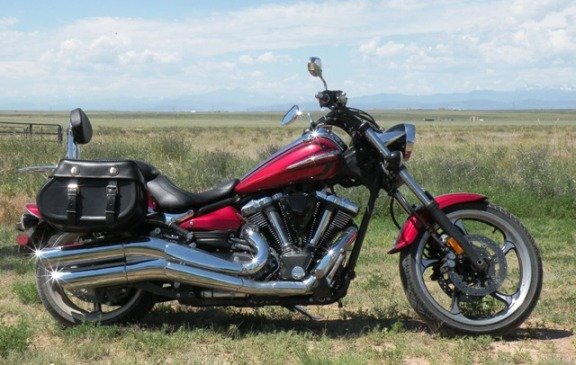 A Naked Road Star Raider is the Best Touring Motorcycle for this Rider!
I don't expect that a Road Star Raider is the first motorcycle many riders think of when you ask; "What's your idea of the Best Touring Motorcycle?"
But then, neither was my previous ride, my V Star 650 Custom.
After riding that bike for nearly four years, I decided I really wanted a heavyweight. The V Star had been bought strictly based on it being the only cruiser motorcycle light enough to haul in a carrier on the tail of my fiver. (I'm now Living and wandering, full time in a fifth wheel)
But... eventually... I calculated that I could modify the hitch setup on my truck, to allow a big bike to be loaded cross ways... and leave enough room for the trailer to swing when turning... and not crush the motorcycle!
and that opened up... Hunting for the Best Touring Motorcycle for me... one more time!
To tell the truth... I looked hard at Harleys. I almost made a deal for a Victory... but, having seen a Road Star Raider several times... I kept going back to that cruiser motorcycle.
Finally the stars aligned I guess... and I stumbled across this bike, when I was actually looking for a replacement truck! It took me a couple weeks to work it all out... before I hauled my Road Star Raider home, on the back of that replacement Truck I found at about the same time...
I do believe, this bike is, for me... the best touring motorcycle. I Freakin' LOVE it!
113 cubic inches of attitude that still averages well over 50 miles a gallon... and 46+ riding two up... yup... I Freakin' LOVE this Motorcycle! HooYa!
A day can be a lousy, ugly, one more thing and I'm gonna bust, everything is goin' to hell, waste of air... and all I have to do, is climb on that big Red Raider... Grab the handles, twist the throttle... and in a matter of minutes... all that crap is behind me... I'm splittin' the wind... and I'm right where I belong...
... riding the Road Star Raider... that I belong on!
Now, that isn't to say that everything was, or is, just as I want it on the bike. I rode it for a while before I started changing anything.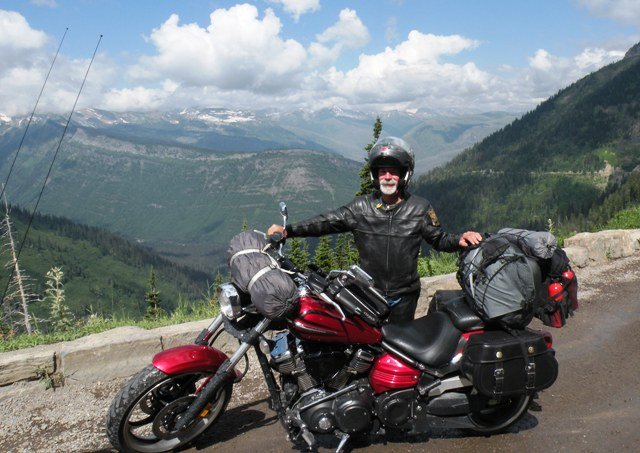 The "reach" to the grips was a touch long for me... I'm 5' 7" and lets face it... that Yamaha, is not a small bike! :o) so... I had the seat reworked by Bitchn Stitchn in Denver, to move my butt an inch or so forward... as well as adding a gel pad for my tender lil' kiester to rest on!
That worked like a champ. I'd thought I'd be swapping the bars, to pull 'em back a lil' too... but. I'm so comfortable, I don't think that's going to happen...


I've sat this bike doin' a 700+ mile day, on the worst part of the Alaskan Highway... so I consider that a decent "Road Test" of how it's set up for rider comfort. :o) Not to mention it's flat out upstanding performance on the ride.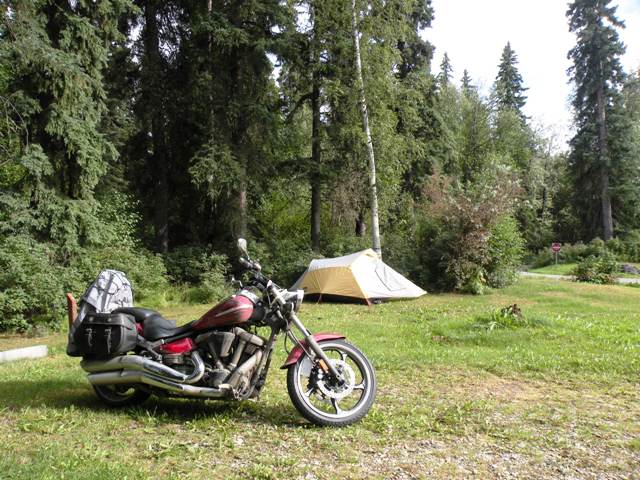 I also had the pillion seat rebuilt by Bitchn Stitchn, to make it an actual seat someone can ride on for a couple hundred miles... not the board most manufacturers put back there on this sort of bike.
Also added the factory Yamaha Back rest... along with custom built (built myself) saddle bag mounts to mount Osprey leather saddlebags, and fit 'em around the heavy base of the Yamaha Back Rest. I guess without the back rest you could use one of the phantom mounts... but the factory back rest design prevents use of those mounts.
The Osprey Saddlebags fit well, with the factory pipes... but apparently, judging by the fact that the majority of Road Star Raider motorcycles I see on the road... have had the pipes changed... I'm one of about maybe, three guys... that actually like the factory pipes! :o)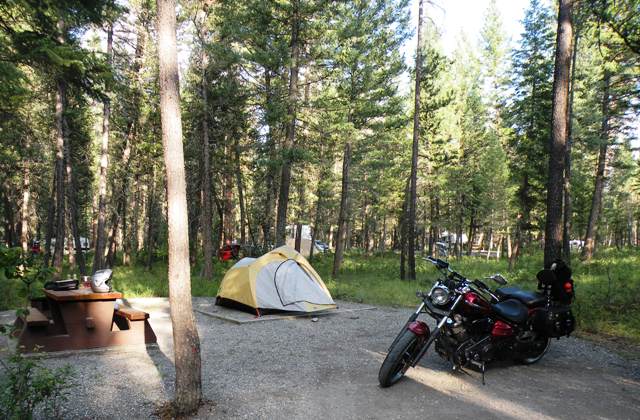 That said...
I do have plans for some heavy duty customizing like a really sweet paint paint scheme, but...
... Since that includes swapping out the bags for fiberglass hard bags... so that they can be included in the custom motorcycle paint scheme... and... that is going to require swapping the pipes to make more room for the Hard Saddle Bags I found...
... That's going to have to wait until I build more room in my Banjo tight budget! :o)
If you like Naked Motorcycles, if you like "Chopper" styling... If you want Yamaha/Star Motorcycle power and reliability... along with the Yamaha price (what? 25-30%+- less than Harley/Victory ain't a sweet deal?) for a bike that puts you out in front... if you want to be!
... You just might want to consider riding a Yamaha Road Star Raider.




Return to Home Page from Road Star Raider